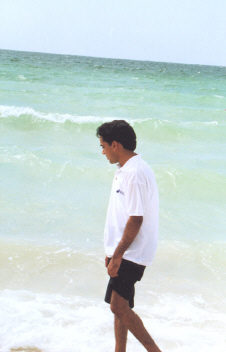 Best in Me....an ode to my best friend, Akhilesh
By Jennifer Ramsey Boudreau
I hear your voice and it comforts me,
it wipes away all the days sorrows.
I fall into a strange place within me,
where I can only find with you.
Here in our place I know only happiness,
laughter, acceptance and beauty.
Of all the faults I hold,
you are blind only seeing the good.
You give me strength when I am weak,
giving courage when I am scared.
You light my way in the darkness,
you carry me through the deep waters.
With you I am always safe,
you shield me from the world.
You know my thoughts you feel my pain,
you rid my sadness you share my joys.
When I am lost I can always be found,
from you I am never far.
Two people one strength,
with you I find the best in me.
Previous Story Back to Inspirational Stories