Feeling Quotes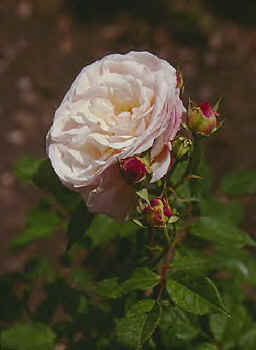 Me? I'm scared of everything. I'm scared of what I saw.
I'm scared of what I did, who I am. I'm scared of walking
out of this room and never feeling for the rest of my whole
life, the way I feel when I'm with you....Dirty Dancing.

They may forget what you said, but they will never
forget how you made them feel....Carl W. Buechner.

Love is not only something you feel. It
is something you do....David Wilkerson.

Strong emotions are present in all people. Without feeling,
we would not be human. It's unnatural for man to hide what he's
feeling, though if taught to do so, he can learn. Love teaches a
man to show what he is feeling. Love never presupposes that it
can be discerned or felt without expression....Leo Buscaglia.

I don't make you feel special, I just remind
you that you are special....David F. Sims.

In the end all things surrender
to feeling....Unknown.

Feelings are the most intimate part of a person. Sharing feelings
is the greatest gift we can give one another....Unknown.

I have two partners that travel with me everywhere I go:
Reason and Feelings. Reason has proven to be a trustworthy
friend, while Feelings apparently enjoys leading me astray....Mark.

Feelings of worth can flourish only in an atmosphere where
individual differences are appreciated, mistakes are tolerated,
communication is open, and rules are flexible -- the kind of
atmosphere that is found in a nurturing family....Virginia Satir.

Feelings happen -- Acting on
feelings is a Choice....Unknown.

Though we may think we know each other well, when we neglect feelings
in a relationship, we neglect the deepest and most intimate part of
ourselves...sharing feelings leads us to great closeness because feelings
are very personal, the most intimate part of us. The sharing of a deep feeling
is the greatest gift a human being can give to another....Fr. Chuck Gallagher.

The true feeling of sex is that of a deep intimacy,
but above all of a deep complicity....James Dickey.

In writing of any kind the important thing is to plant an idea in the
readerís mind or to stimulate oneís feelings or emotions. In all good writing,
one person and only one person is important -- the reader. Yet what happens when
the average person sits down to write a letter or report? Somewhere in one's
conscious or unconscious mind an insidious thought raises its head: 'What will
the reader think of me?í The more that thought interferes with concentrating
on the reader, the poorer his or her writing becomes....Soundings.

Our best evidence of what people truly feel and believe comes
less from their words than from their deeds....Robert Cialdini.

I had found a kind of serenity, a new maturity...I didn't
feel better or stronger than anyone else but it seemed no longer
important whether everyone loved me or not -- more important
now was for me to love them. Feeling that way turns your whole
life around; living becomes the act of giving....Beverly Sills.

It's a marvelous feeling when someone says 'I want
to do this song of yours' because they've connected
to it. That's what I'm after....Mary Chapin Carpenter.

Never apologize for showing feeling. When you do so,
you apologize for the truth....Benjamin Disraeli.

Maturity is the ability to express one's own
feelings and convictions balanced with consideration
for the thoughts and feelings of others....Hrand Saxenian.
Previous Quote Collection Back to Quote Index Next Quote Collection