Eye Quotes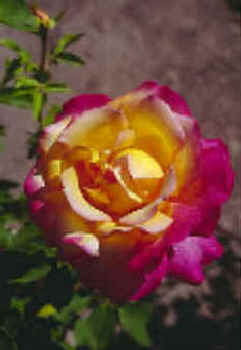 My eyes are an ocean in which my dreams
are reflected....Anna M. Uhlich.

A man falls in love through his eyes,
a woman through her ears....Woodrow Wyatt.

The soul that can speak through the eyes can
also kiss with a gaze....Gustavo Adolfo Becquer.

Anyone can look at others' eyes, but Lovers can see
into each others' souls through the eyes....Larry Latta.

There are many things in life that will catch your eye,
but only a few will catch your heart...Pursue those....Unknown.

Love looks not with the eyes,
but with the mind....Shakespeare.

The eyes are not responsible when the
mind does the seeing....Publilius Syrus.

I see my fated stars in your eyes. They
melt me like the sun does snow....Unknown.

Love is when you look into someone's eyes and suddenly you go
all the way inside their soul and you both know it....Unknown.

The countenance is the portrait of the soul, and the
eyes mark its intentions....Marcus Tullius Cicero.

Obstacles are things a person sees when he takes
his eyes off his goal....Eli Joseph Cossman.

You always smile but in your eyes your
sorrow shows....William Peter Horn.

Love is blind; friendship closes its
eyes....Friedrich Wilhelm Nietzsche.

The voyage of discovery lies not in finding new
landscapes, but in having new eyes....Marcel Proust.

The eyes are the window of
the soul....English Proverb.

Her eyes are homes of silent
prayers....Alfred Tennyson.

Seek the wisdom of the ages, but look at the
world through the eyes of a child....Ron Wild.

Look into my eyes and hear what I'm not saying, for my
eyes speak louder than my voice ever will....Unknown.

I don't know what it is about you that closes and opens, only something in
me understands the voice in your eyes is deeper than all roses....e.e. cummings.

The true teacher defends his pupils against his own personal influence.
He inspires self-distrust. He guides their eyes from himself to the
spirit that quickens him. He will have no disciple....Amos Bronson Alcott.

The eyes believe themselves; the ears
believe other people....German Proverb.

Love is not having to say anything, but to look into
another's eyes, and be completely content....Unknown.

You know you're in love when you can see
your unborn children in her eyes....Bryan Adams.

Look into my eyes and you will see what your love
is doing to me. My eyes have learned to smile....Unknown.

Originality is simply a pair of
fresh eyes....Thomas W. Higginson.

Faith gives us real eyes,
To realize where the real lies....Unknown.

This is the precious present, regardless of what yesterday
was like, regardless of what tomorrow may bring. When your
inner eyes open, you can find immense beauty hidden within the
inconsequential details of daily life. When your inner ears open,
you can hear the subtle, lovely music of the universe everywhere
you go. When the heart of your heart opens, you can take deep
pleasure in the company of the people around you -- family, friends,
acquaintances, or strangers -- including those whose characters are
less than perfect, just as your character is less than perfect. When you
are open to the beauty, mystery, and grandeur of ordinary existence,
you "get it" that it always has been beautiful, mysterious,
and grand and always will be. This is the precious present....Timothy Ray Miller.

The eyes see only what the mind is
prepared to comprehend....Robertson Davies.

One's eyes are what one is, one's mouth
is what one becomes....John Galsworthy.

The eyes indicate the antiquity of the soul....Ralph Waldo Emerson.

They say the eyes are our windows to our souls, but I know when
I look into your eyes, I will see a reflection of myself....Unknown.

A man has only one escape from his old self: to see a different
self in the mirror of some woman's eyes....Clare Boothe Luce.

Could a greater miracle take place than for us to look through
each other's eyes for an instant?...Henry David Thoreau.

Truly the light is sweet, and a pleasant thing it is
for the eyes to behold the sun....The Book of Ecclesiastes.

Joy is a mystery because it can happen anywhere, anytime,
even under the most unpromising circumstances, even in the
midst of suffering, with tears in its eyes....Frederick Buechner.

...with an eye made quiet by power
Of harmony, and the deep power of joy,
We see into the life of things....William Wordsworth.

Love's tongue is in the eyes....Phineas Fletcher.

Even if your words are a lie, your eyes
always tell the truth....Libby Saumur.

Example isn't another way to teach, it is the only way
to teach. Few are those who see with their own eyes and
feel with their own hearts....Albert Einstein.

To us also, through every star, through every
blade of grass, is not God made visible if we
will open our minds and our eyes....Thomas Carlyle.
Previous Quote Collection Back to Quote Index Next Quote Collection